Study Abroad in Linguistics
Linguistics students can greatly benefit from study abroad opportunities. This is particularly true for Language Studies majors, who can fulfill many course requirements and improve their language skills through study abroad. Our Linguistics Study Abroad Award encourages our majors and minors to take advantage of these opportunities. There are many options for Study Abroad available to UC San Diego students, from summer study to year-long programs.
Study Abroad Options
Linguistics Global Exchange
Study 1-3 quarters at Macquarie University in Sydney, Australia - Exclusively for linguistics majors and minors!
Sign Language Studies in Paris
Join Linguistics Professor Peggy Lott for her Summer Global Seminar
Linguistics Suggested 
Study Abroad Plans
A maximum of 6 (four-credit) courses of study abroad can count towards your Linguistics major requirements and 3 (four-credit) courses for your Linguistics minor.

Suggested 4-Year Options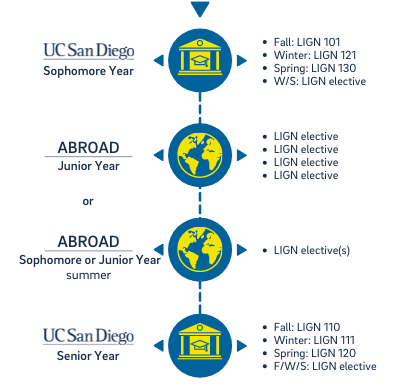 Suggested 2-Year Options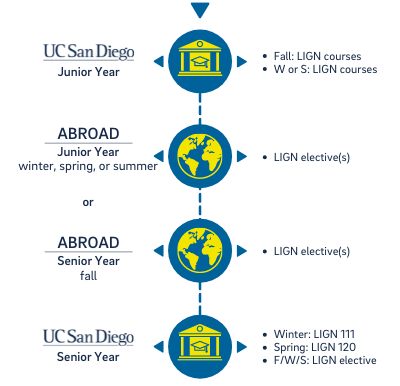 Our Recommendations
Talk to the Linguistics Advisor to:

arrange a different abroad study plan (other options are possible).
discuss your course plan before departure (keep in touch while you're away in case of changes).

Take core requirements at UC San Diego and linguistics electives on your study abroad program.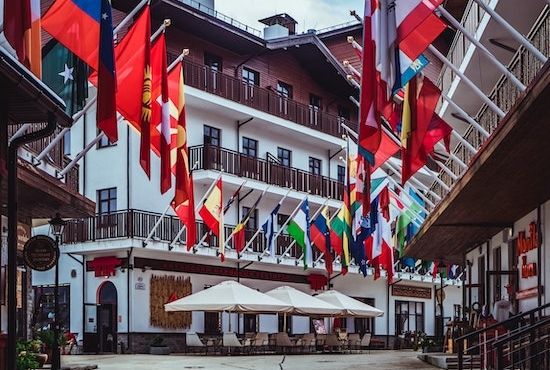 Global Concentration
Global Concentration in Linguistics:
requires study abroad credits
for any of the linguistics majors
Can I afford Study Abroad?
UC San Diego students receive hundreds of thousands of dollars annually in study abroad scholarships.
Financial aid can be used for study abroad programs.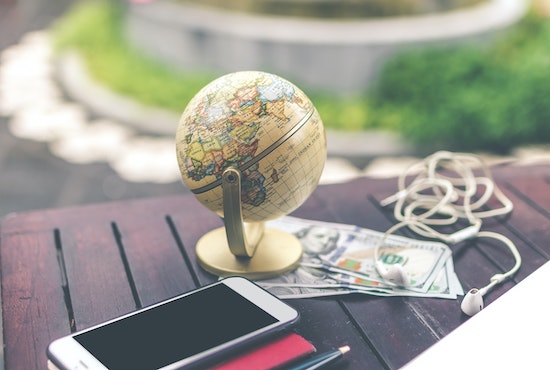 Diversity and Identity Abroad
We want everyone to have the opportunity to study abroad. Study Abroad, UC San Diego offers resources for all students.